About Me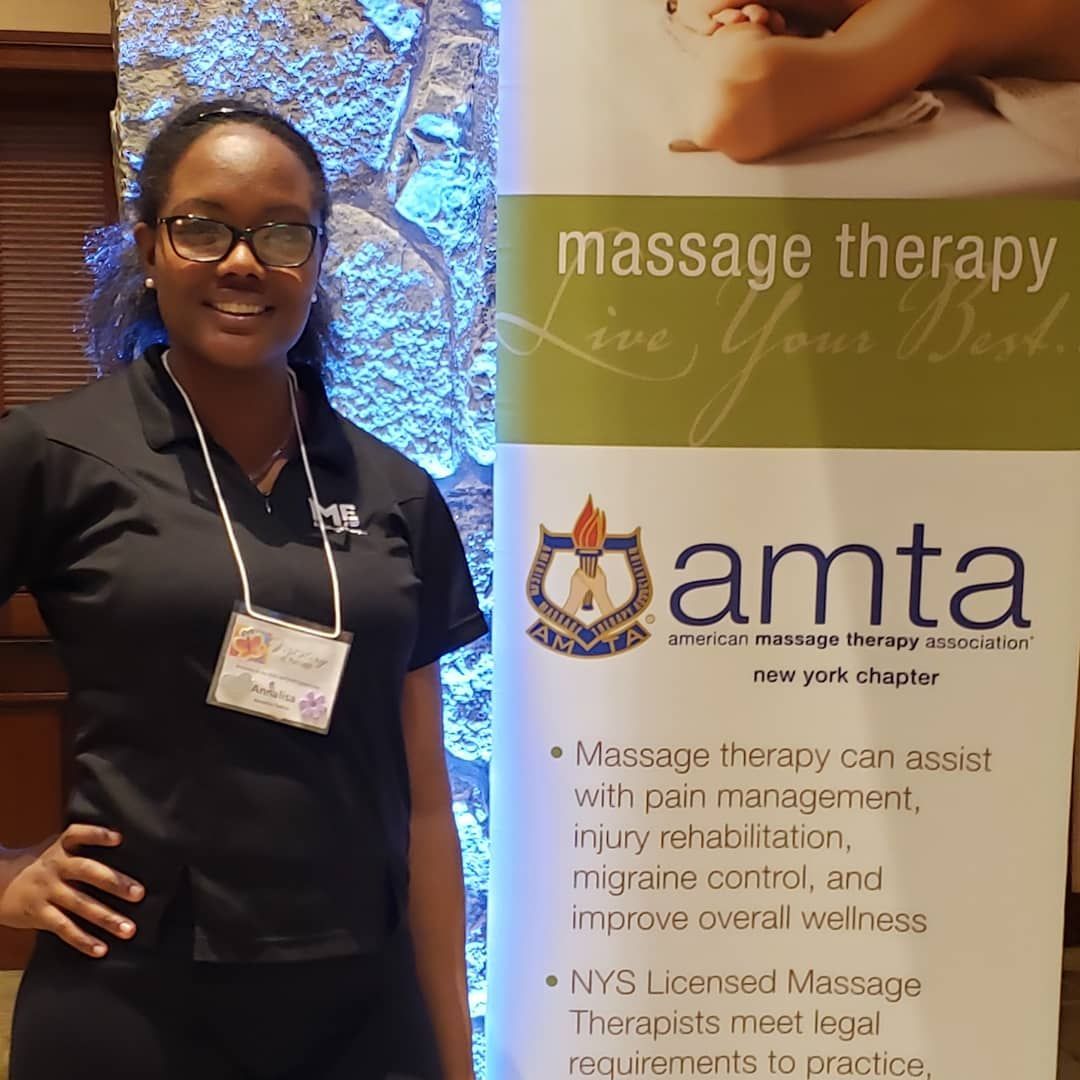 Annalisa has graduated from New York College of Health Professions and has been Licensed Massage Therapist since 2015. She is a mobile therapist and travels in Long Island, Queens and Brooklyn. Her modalities vary from Prenatal, Deep Tissue, Sports and Swedish Massage just to name a few.
Her passion for massage speaks through her work! It has brought her to working in many places ( Hofstra University, The School of Integrated Learning M.S. 354, St Francis College), and more.
That doesn't stop there! Annalisa has also been at birthday events, family gatherings, church events and more.
Call, email, or text Annalisa to schedule an appointment.
Let the massage come to you so you feel relaxed, pain stress and tension free.
BOOK HER FOR YOUR NEXT EVENT!